FSA Business Internet Equipment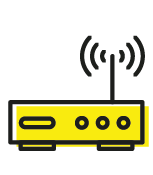 All equipment provided by FSA Consulting's Business Internet and Managed Wi-Fi services during and after the Internet installation remains the property of the company. When a new broadband Internet account is set up, the one-time Equipment and Installation fee for Business Internet covers the costs to bring a new customer onto our network.
We are happy to provide equipment to connect the customers to our network, but they will be collected when you end your service subscription with us. You can find the equipment collection process in the Deinstallation Section of this page.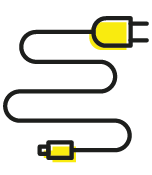 An Internet installation might require additional equipment that is not in our standard business broadband equipment package. The cost of each additional piece of equipment will be added to the customer's monthly bill.
Our standard business equipment packages include:
(1) wireless broadband receiver/router

(1) indoor Wi-Fi access point

Up to 300' of exterior Ethernet cable

All necessary power adapters, Ethernet patch cords, etc.
Additional equipment, if needed, is billed at the following rates:
Managed Ethernet switch – $10/month

Additional Wi-Fi access point – $10/month

Additional exterior Ethernet cable that runs up to 300' – $100/each
In the event FSA Consulting is called back to a customer site to repair, replace, reinstall, reconfigure, or redeploy devices previously deployed as part of our standard installation, the customer may be charged an amount up to the current Equipment and Installation fee.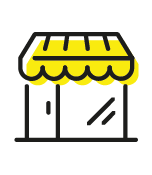 Moving to or Opening a New Location
Moving to a new business location or opening a new location doesn't necessarily mean you have to say goodbye to your Internet with FSA Consulting.
First, double-check with us to see if your new address is within our service footprint. If it is, we'll help move the service location and equipment from your current location to your new location. We charge half of the current Equipment and Installation fee to set up service in your new location.
If you are opening a new location, we can also work with you to expand the service plan to include your new business location.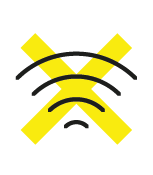 The Deinstallation Process
We know that every installation has the possibility of a deinstallation. After all, things happen, and businesses might move locations from time to time.
Equipment provided by FSA Consulting during and after the Internet installation remains the property of the company. Therefore, the equipment we installed in your business location will need to be collected before your account can be considered officially closed. When you're ready to end your subscription with us, remember to schedule your deinstallation.
There's no cost associated with the deinstallation service. However, we cannot stop your automatic monthly billing until we have collected our equipment from you. Call us at 412-228-3100 or email us at support@fsaconsulting.us before you end your service, so we can schedule a time to deinstall the equipment.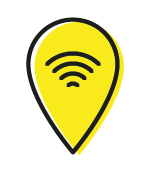 Service Within Our Network's Footprint
If you moved to a new business location, the previous business might not have FSA Consulting business Internet service before. With this in mind, we can't be sure that our wireless signals would be reliable at that particular address.
Do still contact us to schedule an installation! The only way we'll know if your address qualifies for our business Internet service is to have a technician over to test the signal strength at your location. If our wireless signals at your location are below the minimum threshold, we will stop the installation, knowing that we would not provide high-quality service.
There is no risk to you if we can't complete installation due to poor signal strength! Any fees you've paid before the installation will be refunded 100%, without question.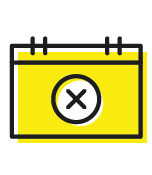 Nobody likes missing appointments, especially when that means a new customer missed out on getting reliable, high-speed Internet at that time. We charge $50 for each missed appointment to ensure our installers are available to the customers who need them. If you need to cancel or reschedule an appointment, that's no problem. We ask that you give us a heads up (preferably a phone call at 412-228-3100) before your scheduled time to avoid the Missed Appointment Fee.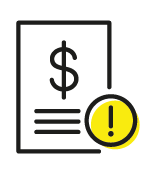 An Internet subscriber's monthly payment is automatically charged to their credit card on file on the billing date. Sometimes, a monthly payment might fail to process due to errors such as an expired credit card or change to the billing address. We will notify the subscriber when a payment fails to process, but if the payment is still not paid after 30 days, the subscriber will be charged a 2% Overdue Payment Fee on their outstanding balance every month until it is paid. The Overdue Payment Fee applies to all FSA Consulting Business Internet accounts regardless of the payment method.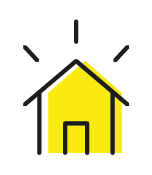 Broadband for Your Home Too
Besides providing reliable Internet services for businesses of all shapes and sizes, our sibling company Green Light Wireless offers residential Internet service plans designed to meet the needs of your home. For information on residential Internet services, please see check out the Green Light Wireless website.